4 Sauna Therapy Sessions
Deal Price
$120.00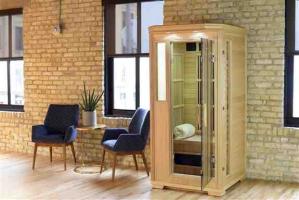 Starting in May, we will be offering sauna therapy sessions! Buy a package and get on the schedule for your sessions that will start in May.

Our single-person saunas come with added benefits giving you three healing devices in one:
Infrared sauna for stress relief and detoxification;
Salt cave for respiratory relief'
Chromotherapy for improved sleep and reduced inflammation.
7 Day Spring Detox Program
Deal Price
$60.00
Reg. Price
$159.00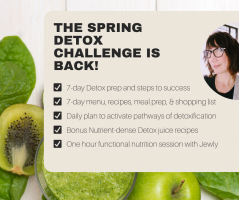 The 7-Day Spring Detox is back! It's your opportunity to slow down and quiet what's coming into your body and activate your Pathways of Elimination, resulting in a cleaner & better functioning body.

The 7-day whole food detox is gentle and uses real food, juices, and supplements to allow your body to get out of fight-flight and into Rest and Digest'.

You will receive:
7-day Detox preparation plans and steps to success
7-day menu with recipes, meal prep, and shopping list
Nutrient-dense juice recipes.
Daily plan to activate detoxification pathways.
"Spurts" – Plans for functional movement to flush toxins.
Online support to help you adapt the plan to your personal needs!

All Information will be sent via email in pdf format.
Our most popular class: The Prenatal Massage & Comfort Measures class provides an expanded opportunity for couples to explore massage as a natural pain relief method for pregnancy and childbirth. Whether you are planning to have a medicated or natural birth, this class will bring ease and comfort to your pregnancy, labor and birth. Partners will learn new ways to approach the birth experience with less fear, and more joy. In this 2-hour, fun, relaxing and interactive class, couples will learn and practice several strategies for comfort during pregnancy and aiding in the progression of labor and birth.
Please wear loose, comfortable clothing. Class participants are encouraged to bring 2 bed pillows, a hand or bath towel, a birth ball and a water bottle to class.
The cost of this private 2 hour class is $150 at the office of Jewly Warren Birth Doula, 1415 Plainfield NE Ste. #200, Grand Rapids, MI, 49505.