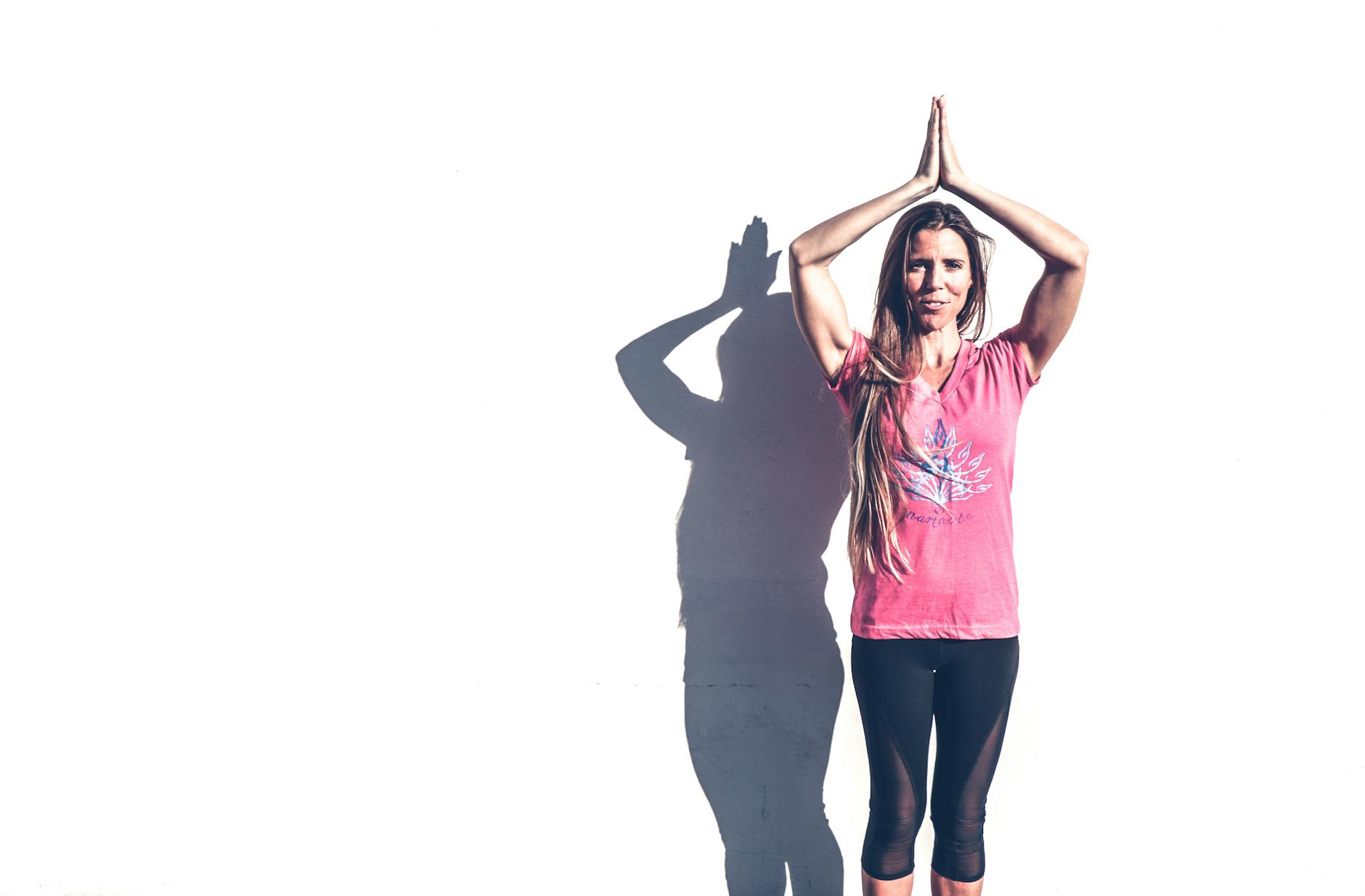 Yoga & Mindfulness Workshop @ Simple Truth Chiropractic
Students of any experience level will be guided through a 30 minute Slow Flow Vinyasa class that will focus on mindfully moving with your breath at your own pace. By moving your body intentionally though space on the measure of your own breath you will be able to connect back to your body, mind and spirit within the present moment. This style of yoga is a balance between an active and a restorative yoga class that will leave you feeling stronger and less stressed! You'll get the best of both worlds! Students will end this class with a 30 minute practice that will include several short meditation techniques and self-care exercises. These techniques will help you relax, reduce pain and increase mobility! At Simple Truth Chiropractic, 2757 Leonard ST. NE Suite 200, Grand Rapids, MI 49525. Tuesday, April 30, 7:30-8:30pm

https://www.eventbrite.com/e/yoga-and-mindfulness-workshop-at-simple-truth-chiropractic-tickets-58818273038
Prenatal Yoga – 6 week Series
Six week Tuesday morning series. Prenatal Yoga supports your body, mind and spirit during the transformative journey of pregnancy. With this series you will focus on connecting more deeply with yourself, your changing body and your baby while being surrounded by a community of other women going through the same journey at the same time you are! This is unbelievably powerful! This comprehensive series includes safe alignment and pose instruction specific to the pregnant woman's body so that mom and baby can stay safe and healthy. You will be lovingly guided though poses that will help to relieve stress and physical discomfort, increase blood flow and oxygen levels, prepare for labor, and connect you back to the innate knowledge you process as a woman. Instructed by Brooke Montel – Certified prenatal yoga instructor. Tuesday Mornings, May 7 – June 11, 9:30 am to 10:45 am at Jewly Warren Massage & Doula Services, 1415 Plainfield Ave NE Suite 200, Grand Rapids MI 49505
https://www.eventbrite.com/e/prenatal-yoga-6-week-series-tickets-58813863850
Prenatal Sunset Meditation: 6 week series
Six session series on wednesday evening. Prenatal Mindfulness and Meditation is guaranteed to help you have a less painful and more positive birthing experience! Need I say more? You will be guided though breathing exercises and meditations that are tailored to the expectant mother which will help you to increase your energy levels, grow in confidence, connect to your intuition and unlock your strength as a woman. You will also be instructed in mama self-care techniques that can be used before, during and after labor! By the end of this series you will feel more empowered and prepared for the physical and mental marathon of birthing. Led By Brooke Montel.  At Jewly Warren Massage & Doula Services, 1415 Plainfield Ave NE Suite 200, Grand Rapids MI 49505, Wednesdays May 8 to June 12, 8:00 pm to 9:00 pm
https://www.eventbrite.com/e/prenatal-sunset-meditation-6-week-series-tickets-58814920009
Grounding and Relaxation Techniques
In this class you will learn the science behind grounding and relaxation specifically, what happens to your body when you practice these techniques. You will learn several grounding and relaxation techniques so that you will be able to decide what works best for you.
At Simple Truth Chiropractic 2757 Leonard NE Suite 200 Grand Rapids Thursday, March 21 at 7:30 PM – 8:30 PM FREE!
Call 616 458-8063 to Reserve your seat.
Slow Flow Vinyasa – 6 week series
Thursday evenings for 6 weeks. Slow Flow Vinyasa is for non-pregnant students of any experience level. In this series you will focus on moving with your breath in a way that allows you to flow at your own pace and connect to your own body in the present moment. Throughout this series you will focus on finding your own, unique balance between effort, ease, steadiness and grace. Each class will build upon the previous class so by time you complete this series you will be much more grounded, open and connected to your body, mind and spirit. Make time to reconnect to yourself by moving your body through space in a mindful and intentional way. Then watch yourself grow! Instructed by Brooke Montel. At Jewly Warren Massage & Doula Services, 1415 Plainfield Ave NE Suite 200, Grand Rapids MI 49505, Thursdays May 9 to June 13 at 8:00 pm to 9:00 pm
https://www.eventbrite.com/e/slow-flow-vinyasa-6-week-series-tickets-58816457608
Reduce Pain and Inflammation with FOOD
Struggle with health issues? Food choices can contribute to the problem or the solution. Learn to turn food it into a secret weapon against weight gain and disease. Learn in a real shopping trip how to make healthy food choices. Recipes, meal plans included!
At Simple Truth Chiropractic 2757 Leonard NE Suite 200 Grand Rapids Friday, April 5 at 3:00 PM to 5:00 PM $20

more to come…
Childbirth Classes Private
Get extra personal support throughout the entirety of your birthing journey. As your educator, I promise to offer unwavering support to you and your family so you are prepared and confident. We will cover everything offered in the group class. Optional add ons are available. Contact me for specifics.
Childbirth Classes Group
During this class you will explore:
What normal birth looks like, Confidence-building for both mother and partner, Stages of labor, Birth Coping Skills & Comfort Measures, Interventions, informed choice and self-directed advocacy. Postpartum care including breastfeeding and early parenting.